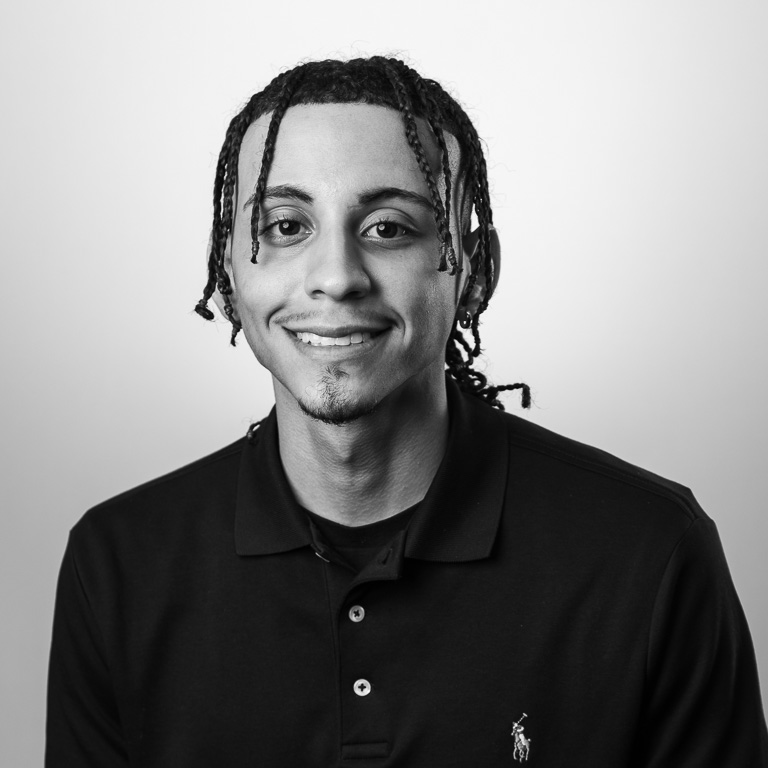 First Year Counselor/Diversity Coordinator
I am one of the many talented admissions counselors IU South Bend has to offer! I was born and raised in South Bend; I even attended Adams High School for my first two years while finishing up my high school career at Mishawaka's Marian High School. I went on to obtain a bachelor's degree in Liberal Studies at IU Bloomington. During my undergraduate experience I studied abroad in Antigua, Guatemala on a service trip, and I served as president of an illustrious fraternity, Kappa Alpha Psi. I also interned for City Hall in Bloomington, and this is where I discovered my passion for community involvement and truly understood the importance of paying it forward.

Upon graduating, I was an office assistant at the University at Notre Dame in the senior photography department. I found comfort in working alongside undergraduate students as I could relate to this step on their respective journeys. Afterwards, I went on to become an assistant manager for a company in Edwardsburg, MI. In this position, I grew tremendously in my abilities as a team leader, managing a demanding retail operation while providing high quality customer service. I plan to utilize the skillset I have built in my previous endeavors to assist me in my time here at IU South Bend. I am extremely excited to be an admissions counselor & diversity recruitment coordinator. I understand the importance of my role and plan to uphold an oath to serve our scholars in every way possible!

While assisting students I will hold true to a famous quote by John C. Maxwell, "Dreams do not work unless you do." I wholeheartedly believe it is important to apply action to any productive thought in order to achieve. As a counselor, I want to push our students towards achieving their goals in every field of human endeavor. Go Titans!