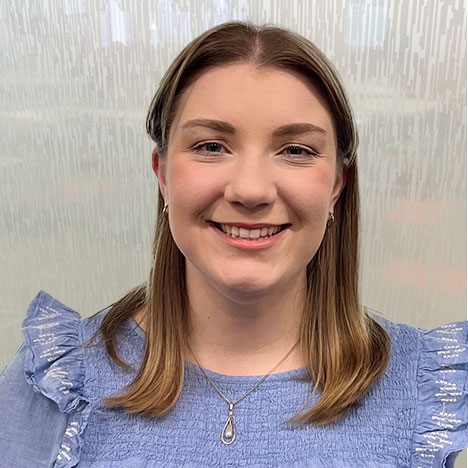 Admissions Counselor/First Year

Hi there!
I am a first-year admissions counselor at Indiana University South Bend. I grew up in Portage, Michigan and earned a bachelor's degree in Communication Studies with a minor in Creative Writing from Western Michigan University. I also spent many evenings during undergrad both seeing and performing in theatrical productions.
Before joining the admissions team, I worked as a news producer at NBC 24 News serving the market of Toledo, Ohio and the surrounding counties. In my work there, I covered stories ranging from crime and education on the local level to legislation and the economy on the national level. I've also spent many summers working with children at a theater camp in Kalamazoo, Michigan. I'm passionate about helping students find communities where they can thrive and explore all of the opportunities ahead of them.
In my free time, I enjoy running, writing, crafting, and catching up on whatever show I'm currently obsessed with.
I'm excited to work with prospective students and help them see their future here at IU South Bend!